RugGear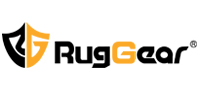 As a global brand RugGear is made up of a team of international partners who all strive to offer high-end mobile devices that are certified for use in all environments.
Each handset in the range has a unique feature and added functions for use in business and recreational activities.
RugGear RG100£109.00

The solid basic handset for outdoor use

Dual sim, simple to use and long battery.

RugGear RG310£199.00

First rugged, waterproof, key-operated Android handset, Dual SIM, NFC, PTT, Torch.

RugGear RG700£399.00 £349.00

Dual SIM SmartPhone, Rugged IP68 Phablet with 5.2" screen, NFC, waterproof and shock proof

RugGear RG730£399.00

The new outdoor smartphone. 4g, dual sim. 13mp camera. 2 year warranty. Also FREE with unlimited calls and texts and 8GB of data for £34. CALL 01327301667 for details.

RugGear RG740£419.00

NO LONGER AVAILALBE. LOOK AT RG730 OR DEFENDER PRO.

RugGear RG910£679.00

NO LONGER AVAILALBE LOOK AT THE DEFENDER TAB AND TAB2

RG910 is one of the first tablets to be fully IP67 certified as well as military standard. Itís powerful spec makes it perfect for enterprise use as well as general use outdoors for watching video and handling media. It can stand up to liquid, dirt and drop impacts without any problem.