NEW: Defender rugged NFC Android smartphone
Thursday, 13 February 2014
Latest Rugged NFC Android mobile.
We now have in stock the latest highest spec Rugged Android device, the Defender. This handset really packs a punch in the rugged mobile market. We find the rugged devices are normally a bit behind the times with features and specification but the Defender has it all. So the Defender is running the latest Android 4.2.2 software so the device can run all the apps you have nice and smooth with it's Quad core processor. The camera is an 8mp with flash.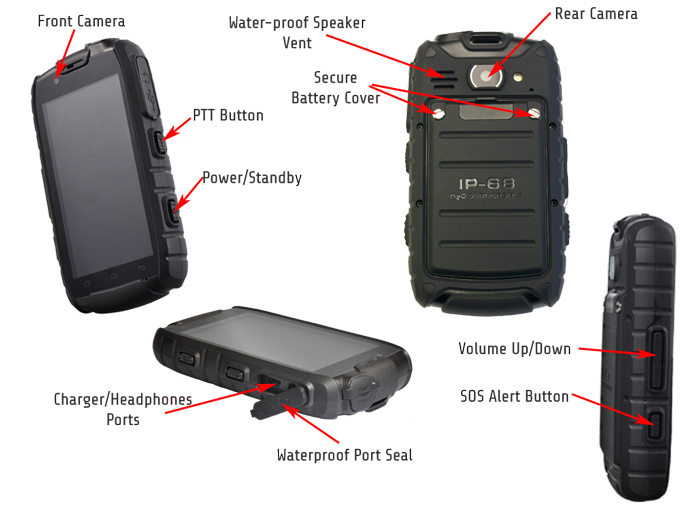 ​We then come to some of the special features like the handset has PMR 446 (WALKIE TALKIE) built in. The device also has NFC and reads all the latest NFC tags. A nice feature also is the dual sim, so you can if needed run 2 sim cards at the same time and we also have just launched a UK roaming sim so you can pick up ALL the UK networks on one sim card to improve coverage. A dedicated SOS button will call for help if you are in an emergency.
​So pack all these features into a rugged IP68 (Waterproof and dust proof) casing, then add toughen Dragontail glass and you have one of the best rugged smartphones available. Normally we would expect the handset to sell for £600-£700 for this kind of specification but the Defender is half that price.
Have a look here for full details: www.thetoughphone.com
To purchase, click here.
We can also offer discount for volume orders and supply the handset as part of an upgrade on most UK networks.