CAT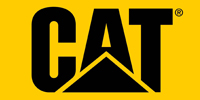 CAT make products that are strong and practical. Innovative, tough devices that won't let you down in tough situations.
Durability is at the heart of every Cat® product, whether it be a multi-terrain loader or a pair of workboots. Cat phones are no exception.
CAT ® S31£359.99 £286.99

Cat S31 – A battery that runs and runs

CAT ® S41£438.00 £359.80

Save the day with the Cat S41 – Share the Power

CAT ® S60£499.00 £429.99

SPECIAL PROMOTION WHILE STOCKS LAST, ONCE THEY ARE GONE NO MORE STOCK

CAT ® S61£764.99

Upgrade to the Cat S60; bigger, bolder, braver

Cat® B25£94.80 £82.80

Compact and straightforward

CAT® B26£94.80

Waterproof, dust proof, drop protected

CAT® B35£142.80

Packed with all your 4G essentials

CAT® S52£449.00

PRE ORDER FOR FIRST UK SHIPMENT.

Sim free or with contract from only £29 CALL US FOR DETAILS. 01327301667 PRE ORDER FOR DECEMBER DELIVERY.