Why you should choose a RUGGED device over standard devices for your next phone !
Tuesday, 6 September 2016
Why you should choose a RUGGED device over standard devices for your next phone !
So funny, we have just done expo and over the last few days and saw more broken phones then ever before. What was surprising was the fact that these users excepted that their phones are broken but just don't have the time to get them fixed so will continue using broken phones until they completely and sometime unexpectedly just die!. This seems to be how most peoples phone are these days but does it need to be this way?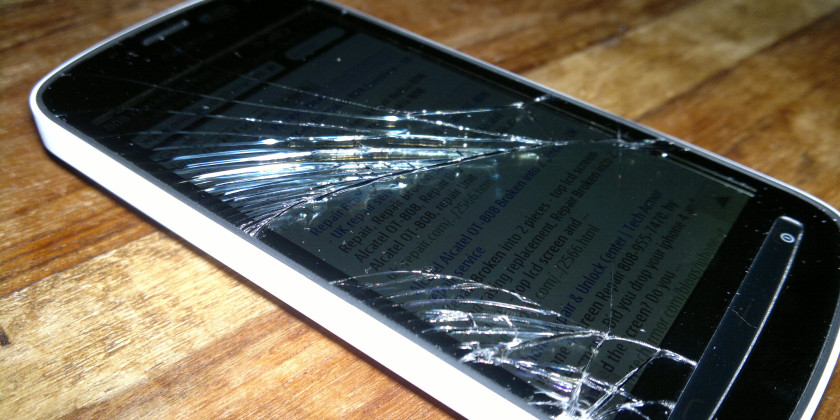 TOUGH AND WATERPROOF PHONES EXPLAINED
There are now a few phones that are claimed to be waterproof on the market and this is shown with an IP Rating. The higher the first number the more dust proof it is and the higher the second number the more waterproof it is . So the highest rating is IP68, this is the standard you want to be looking for but this rating does not mean it is Toughened in any way !!
The standard you need to look for to Toughness is the MIL-SPEC Standard. Now most of the waterproof phone will not necessary be MIL-SPEC as this is a lot harder to achieve. The one to look out for is MIL-SPEC 810G this one is a drop test, repeatedly on to a solid hard surface from 2M and at the end of the test the phone still has to be in full working order.
RUGGED PHONES V STANDARD PHONES WITH A CASE ON
How many times to you see a mobile phone without a case on these day to protect it? NEVER!
Standard phones are made thinner and thinner these days so the first thing we do when we buy one is to put a big case on them to protect our new shiny phone. OK this helps to a degree but a real RUGGED phone is different as this has been designed from the main board outwards to be tougher and all thoughts on design is how can we make this phone tough. This why real Toughphones last longer and have less chance of failing.
THE TRUE COST OF RUGGED V STANDARD PHONES
More and more users are working out the true cost of having a RUGGED device compared to a normal device. So for a business users there are some very important factors to be added to the over all running costs of choosing a Rugged phone. Toughphones tend to be more expensive than standard ones as the build quality and materials used are more expensive but once the initial purchase is out of the way then you get the real savings.
Over a 3 year period 70% of trades/ manual workers will damage or have phone failure. Reports show that the average admin hours to support repairing and exchanging a broken phone is 6 hours so nearly a full working day. If you then take in consideration the down time of the end user and all the other factors you probably are closer to 10 hours plus the cost of the repair. It does not take a genius to work out that this cost can run into the hundreds of pounds to support a failure or a damaged phone phone, so no wonder more and more companies are changing over to rugged.
Choosing your phone and supplier
Saving the best until last! So we have a big range of Rugged devices and have been trading for 20 years in rugged and know ALL the pit falls. Many of our customers come back time after time as we do our best to support our customers. The same rules apply to rugged as most products. The more you spend the better the quality. Some manufacturers are better than others and offer different levels of support and warranty or warranty can be increased. Some users have special projects and may need advice on hardware and features.
Many customers buy on price alone but before you purchase pick up the phone and have a chat with the suppler to see if they have knowledge and can support you fully once the sale has been done!!
The best way for us to help is give us a call and let us see if we can help. CALL US ON +44(0)1327301667
Lone phones are available from some manufacturers for testing or email us on sales@thephonetrader.co.uk